About Odyssey Central
Odyssey Central started as an idea years ago when Focus on the Family was experimenting with a web radio station that played Adventures in Odyssey 24/7. The original idea for Odyssey Central was to create a web radio station for fan-made audio dramas and Odyssey fan podcasts. That idea evolved into a centralized repository of Adventures in Odyssey fandom in all forms to make it easier for people to find and connect with each other. Almost a kind of hub or portal for fans and fan-made projects.
And so, Odyssey Central was born… and it's now alive! At this point, Odyssey Central's web radio station has been delayed. But it is actively being worked on and will be added soon, along with a few other top-secret features!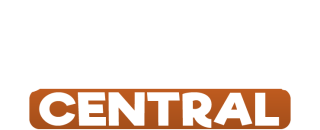 Mission Statement
To provide a centralized portal for fans of Adventures in Odyssey to find and celebrate other fan-made content and connect with the online Odyssey community.
Who's behind Odyssey Central
Matthew is a silly young person featuring good looks, rad hair, and a bad stomach. Proudly First Nations, he comes from the sub-arctic region of Canada in a small town in the middle of nowhere but now resides in Vancouver BC. While looking for things to do, he discovered web design and spent many hours learning and cultivating his skills in that field. When he isn't doing computery stuff you can find Matthew kayaking on a river, behind a microphone recording podcasts, having little adventures wherever he can find them, or making music of some kind. He's a little lost in life right now, but that's alrighty.
Matthew first discovered Adventures in Odyssey in the early 2000s and got really into it in 2008. Eventually he fell into the Odyssey online community in 2009 when he joined The Town of Odyssey under the pseudonym Eugene. Since then Matthew has become an important part of the community, working behind the scenes to help with technical parts of websites and maintaining forum software. He even co-hosted The Whit's End Podcast with the show's creator Bren.